Pinot Horseradish Mustard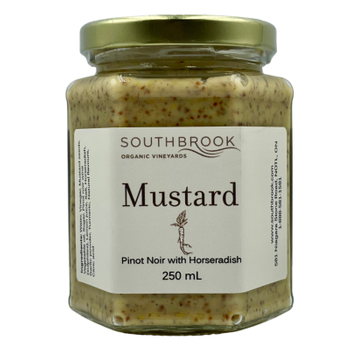 This Dijon-style mustard is made with the addition of our Pinot Noir, Horseradish, and spices. Subtle notes of light red wine and rich mustard flavors make it the perfect accompaniment for a different variety of meals: herbed lamb, pork chops, charcuterie boards, sausages, and much more. Great gift idea.
Gluten-Free. Vegan. Made in Ontario.