Wildflower Honey 500g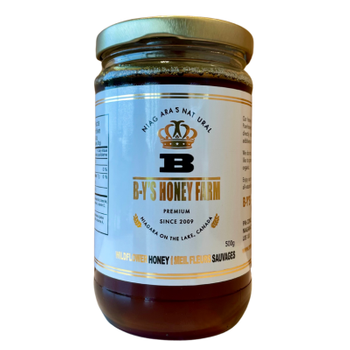 PLEASE NOTE: Depending on the season, the honey will be crystallized. Crystallization occurs as a natural way of preserving itself. The bits of pollen in the unpasteurized honey also provide an excellent substrate to encourage crystallization. This does not mean that it is bad, it is just naturally changing but still contains all nutrients and is just as sweet! Raw unpasteurized honey will always crystallize.
Crystallization can't be prevented, but it can be delayed! Just fill a bowl with warm water and let your jar rest until the crystals dissipate. You may have to do this a few times. But remember not to microwave or use the oven to re-liquefy your honey, as the heat will destroy the enzymes and vitamins that honey contains.