2021 Triomphe Rosé 6 pack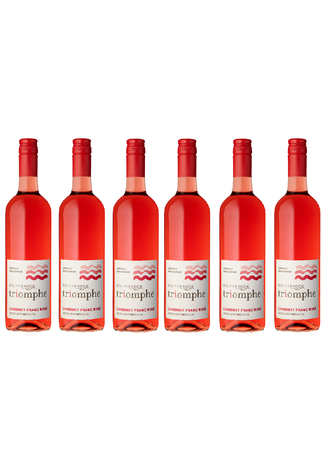 DISCOUNT APPLIES AT THE CHECKOUT FINAL PRICE IS $118.75, Save $23.75!
Buy 5 Bottles, Get 1 Free of the 2021 Triomphe Cabernet Franc Rosé!
A medium-pink wine that has a delightful and summery nose of strawberries, cherries, apples, and fresh citrus. On the palate: more apple, sour cherry, dried herbs, and a fresh acidity leads to a medium-long finish with a cleansing freshness. Enjoy with light summer fare – salads, grilled fish, and poultry.