2021 Triomphe Orange 6 pack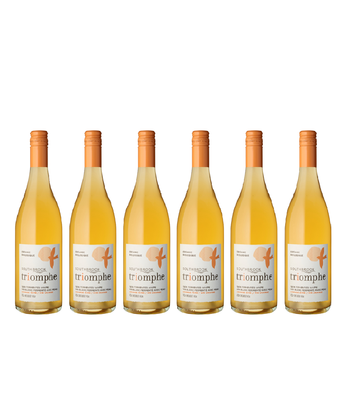 DISCOUNT APPLIES AT THE CHECKOUT FINAL PRICE IS $148.75, Save $29.75!
Buy 5 Bottles, Get 1 Free of the 2021 Triomphe Orange!
This wine is made of Vidal and Chardonnay Musqué. A dry wine that shows aromas of white peach, muscat, and tangerine. On the palate: flavors of citrus fruit and peach skins lead to a refreshing and savory finish. There's some tannin, as with all Orange wines, but less than in our Estate Orange. Think of this wine as a good introduction to the genre.